Why HC Marbella?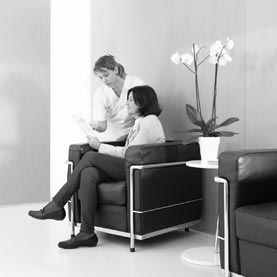 What's special about HC International Hospital Marbella and what you should choose as a private for their medical treatment is the excellent care we provide to the patient. With over 15 years of experience, we have the most innovative techniques and the best professionals.
Experienced doctors …. in every specialty or subspeciality
Our clinics treat large numbers of people, giving our doctors extensive experience in treating your condition.
We take the time patients need
HC doctors take the time to listen and thoroughly understand your health issues and concerns and provide you with an unhurried consultation. Appointment times at HC are longer than other hospitals standards in order to promote good consultations.
Nurse/ patient ratio
We provide the individual care. 1-4 ,looking no more than 4 patients.
An unparalleled experience
Our patients tell us that the quality of their interactions, our attention to detail and the efficiency of their visit mean health care like they've never experienced.
Innovation and research
Is part of our mission is to keep looking for new and better ways of doing things. Your doctor or someone on your team is likely involved in research related to your condition. Our patients are frequently among the first to benefit from innovative ideas and the latest research.
Many viewpoints
HC doctors ask one another for advice. They collaborate as team members. At HC you don't get just one opinion, you get multiple opinions — from doctors in multiple specialties if necessary. This results in better care and better answers for you.
One-stop care
Virtually all medical services you may need — doctor visits, testing, surgery, hospital care -are available "under one roof" at HC. Scheduling of these services is coordinated in an efficient way, so what might take months in another setting is done in a matter of days at HC.
Quality
HC shows up at or near the top in a variety of quality measures. In many quality measures such as mortality rates and readmission rates, HC exceeds national rates.
Technology
HC remains investing for the latest in diagnostic and treatment technology — from the highest resolution imaging devices to laparoscopic surgery. This supports our ability to give you the best answers and the best treatment.
Experience and reach
We have years of experience treating Oncology conditions Our reach is broad — we've treated people from 15 nationalities, in Spain., and those people tell us they are highly satisfied with their experience.