Breast unit
Breast cancer prevention programme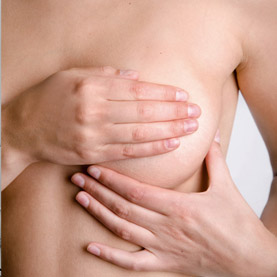 The primary goal of the Breast Unit is prevention. Mammography is the most effective method for early diagnosis, as it allows non-palpable lesions to be detected.
The Breast Unit has an advanced programme for the prevention and early detection of breast cancer, where a multidisciplinary team of experts comprehensively coordinates each action taken and approaches diagnostics step by step.
This area, which is dedicated to breast pathologies, offers full support and necessary care to our patients in order to improve quality and a fast response.
The programme for the early detection of breast cancer includes:
▪ The patient is received by the Coordinator of the service.

▪ Consultation, where a clinical history taken regarding habits and family history, and a physical examination is given.

▪ Pre-registration tests: mammography, ultrasound, etc.

▪ According to statistics, one in 10 women in Spain will be affected by breast cancer. For this reason, medical professionals underscore the importance of early diagnosis and not leaving more than a year between check-ups.
This specialized unit is directed by Dr. Ángela Escobar, specialist in Gynaecology and Obstetrics, and follows the criteria recommended by the European Parliament, which are based on proposals by EUSOMA (European Society of Mastology).
In addition, treatment protocols are agreed upon by all members of the team, which meets regularly in committee with the participation of prestigious international consultants from major hospitals in Europe.