Oncology
"We provide every patient with excellence in care".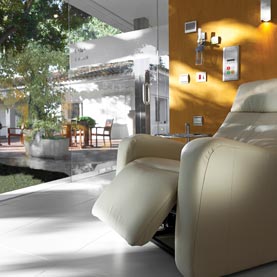 The HC Marbella Oncological Hospital was established with the aim of becoming a centre of reference, excellence and quality in the Costa del Sol. The hospital follows the latest therapeutic practices in the field and employs all the techniques required for the treatment of different types of tumours.
Since it opened its doors in Madrid in 1992, the Oncology Centre, or Oncocenter, has continuously evolved in order to ensure that it is able to offer the most sophisticated oncological care from a clinical-therapeutic point of view and on an outpatient basis.
Currently, with its integration into the general and surgical hospital, the Oncology Unit at HC Marbella can guarantee patients will receive comprehensive care, from diagnosis to analysing the status of each case, as well as applying the most appropriate treatment to each cancer patient.
Our Oncology Unit is based on three fundamental principles:
'Ė™ Personalised care for each cancer patient.

'Ė™ Individualised diagnosis and treatment, according to the patient's genetic profile.

'Ė™ An integrated and multidisciplinary approach to cancer treatment.