Second opinions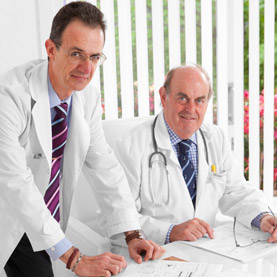 HC Marbella offers second medical opinions in the Oncology Unit for patients or the relatives of patients who have been diagnosed or previously treated for cancer.
The Oncology Coordination team will indicate the procedures to follow and what documents we need: the imaging studies that have been done for diagnostic purposes (MRI, X-ray, CT, etc.), the results of recent lab analyses, and the treatment that has been undergone so far.
Once all these requirements are met, our team of oncologists will have all the information needed for the first consultation and delays due to missing information will be avoided.