Breast Unit
Needs and Objectives of the Breast Unit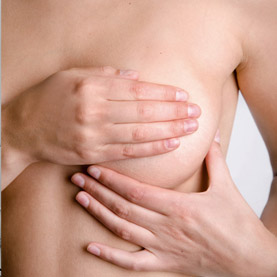 One in 10 women in Spain will develop breast cancer. For this reason it is essential to perform early diagnostic tests, which allow us to increase the chances of a cure, which can be higher than 90%, and so the patient can go to the units specialised in mammary pathology before the first symptom appears.
The primary goal of the Breast Unit is prevention. Mammography is the most effective method for early diagnosis, as it allows to non-palpable lesions to be detected. For this reason, HC Marbella's Breast Pathology Unit recommends an annual breast and gynaecological check-up. The specialist will recommend when you should begin mammographic screening and how it should be followed up taking into account your personal and family risk.
We are committed to technological evolution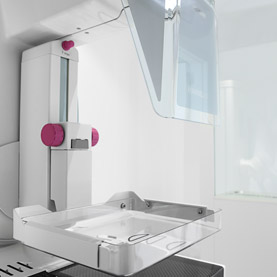 HC Marbella's Breast Unit features a cutting-edge direct digital mammography unit. This advanced device produces images of excellent quality and resolution, has greater sensitivity in order to detect breast cancer early, and emits fewer X-rays. The Breast Unit also has a multi-detector 16-slice CT scanner that allows us to perform non-invasive diagnostic tests and whose speed and resolution are useful in the study of disease.
Thanks to the coordinated and well-informed use of our technology and our multidisciplinary approach to treatment, our team of professionals are able to act in a way that is fast, comfortable, safe, and follows protocol. They study each case and choose diagnostic and personalised treatment options, making HC Marbella a leader in the diagnosis and treatment of breast pathology.
HC Marbella Breast Unit team:
'Ė™ Oncology Consultant: Dr. Eva Ciruelos
'Ė™ Medical Oncology: Dr. Hern√°n Cort√©s-Funes and Dr. Nicole Mart√≠n
'Ė™ Gynaecology and Obstetrics: Dr. √Āngela Escobar and Dr. Ramin Packzad
'Ė™ General Surgery: Dr. Carlos Molina
'Ė™ Pathological Anatomy: Dr. Jorge L√≥pez S√°nchez and Dr. Raquel Mu√Īoz Zea.
'Ė™ Reconstructive Surgery: Dr. Pietro di Mauro
'Ė™ Diagnostic Imaging: Dra. Bel√©n Ramos
'Ė™ Nuclear Medicine: Dr. Tom√°s Velasco
'Ė™ Hospital pharmacy: Tom√°s Arrazola
'Ė™ Psychooncology: Javier L√≥pez Ibor
'Ė™ Oncology Infirmary: Rafael Porras
'Ė™ Patient Coordinator: Lorena Pag√°n