Lung Unit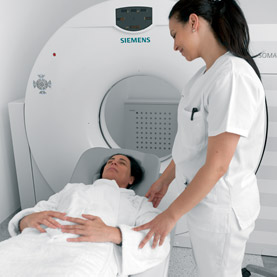 The comprehensive Lung Unit at HC Marbella Oncology has the resources for the early detection of this type of cancer using a multidisciplinary approach.
Our multidisciplinary Lung Unit offers all the services necessary for comprehensive patient care.
Early Detection Unit
(Diagnosis of asymptomatic lung cancer). Where the aim is the early diagnosis of asymptomatic lung cancer via multi-slice CT scanning.
Thoracic tumours
Lung cancer, pleural and lung metastases, pleural mesothelioma and mediastinal tumours.
Multidisciplinary approach
Patients are evaluated by a number of departments (medical oncology, radiation oncology, pulmonology or pathological anatomy), and the best treatment plan is designed jointly for each patient.