Cosmetic medicine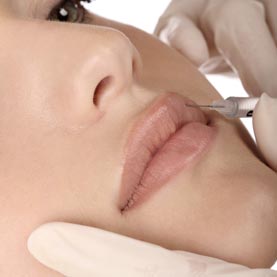 Aesthetic Medicine is the medical practice that applies the necessary techniques to restore, maintain and promote beauty, health and wellness.
Therefore, small medical techniques and interventions are performed on an outpatient basis. We prevent and treat aesthetic diseases, we prevent skin aging and we promote the physical and mental health as well as the wellbeing of our patients.
In aesthetic medicine there is no mayor surgery or techniques that require general anesthesia (as in the Aesthetic or Plastic Surgery).
At HC Marbella International Hospital we perform:
â–ª Definite photo depilation
â–ª Skin photo rejuvenation
â–ª Treatment of pigmented lesions
▪ Treatment of spider veins in face and décolleté
â–ª Facial chemical peels
â–ª Infiltrations and wrinkle fillers (hyaluronic acid and calcium hydroxyapatite)
â–ª Mesotherapy: Poly vitamin infiltrations
â–ª Botulinum toxin
â–ª Autologous serum injections
â–ª Offer of high quality dermo cosmetic products which are not available in pharmacies