Ear, nose and throat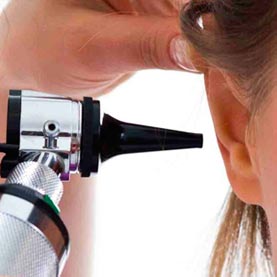 Our otolaryngology specialists provide comprehensive care for diseases and disorders of the ear, nose and throat, including some that have traditionally been ignored, such as balance disorders, tinnitus and throat conditions (chronic pharyngitis). We also offer the latest and most effective diagnostic and therapeutic procedures, allowing for better healthcare management for patients suffering from these pathologies.
HC Marbella has a full range of endoscopic and microscopic systems that permit the paranasal evaluation of the ear, sinuses, nasopharynx, trachea and larynx (microinvasive) to determine a diagnosis and provide outpatient surgical procedures.