Family and community medicine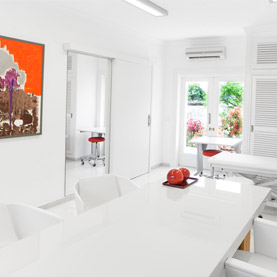 Family and community medicine is a medical specialty, based on a continuous and personal relationship between doctor and patient, whose focus is comprehensive care for both pediatric and adult patients.
During training in this specialty, which is divided between the hospital and the health center, the resident physician rotates between nearly all hospital services including pediatrics, and also some surgical services (such as gynecology, orthopedics and ophthalmology). Therefore, the family doctor has an overall view for the care of patients, incorporating the participation of different specialties, when necessary.
Unlike other doctors who specialize in the treatment of an organ or particular diseases, the family doctor receives training to care for the patient as a whole, regardless of age or sex.
If you need the opinion of a doctor, it makes sense to go first to your family doctor: for he can diagnose and treat acute and chronic diseases, but can also make routine medical tests (assessment of cardiovascular risk, control healthy child, …) and then give the most appropriate treatment and advise about changes in your lifestyle (all with the goal of preventing certain diseases before they appear).
When the patient needs care from other specialists, family physicians will be present to guide and coordinate all aspects of their care, working closely to achieve the best possible result.