Physiotherapy and rehabilitation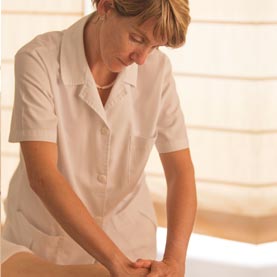 Recover your physical form and previous levels of fitness.
You should visit our centre if you:
â–ª Suffer from back pain
â–ª Have a sports injury
â–ª Have undergone trauma surgery
â–ª Need to improve your functional level
In the Rehabilitation and Physiotherapy department at HC Hospital you will meet a team of qualified physiotherapists who will correct, relieve and prevent acute or protracted movement dysfunctions, with the aim of improving your physical condition and therefore your quality of life.
Our goal is to design a unique recovery, health and well being programme adapted to the needs of each patient. Each patient's Personal Treatment Programme is developed following a personal evaluation.
Many treatment options are available:
â–ª Cardiovascular Rehabilitation
â–ª Trauma and Orthopaedic Physiotherapy
â–ª Neurological treatment
â–ª Treatment of Sports Injuries (golf and tennis)
â–ª Therapeutic Massage
â–ª Hydrotherapy