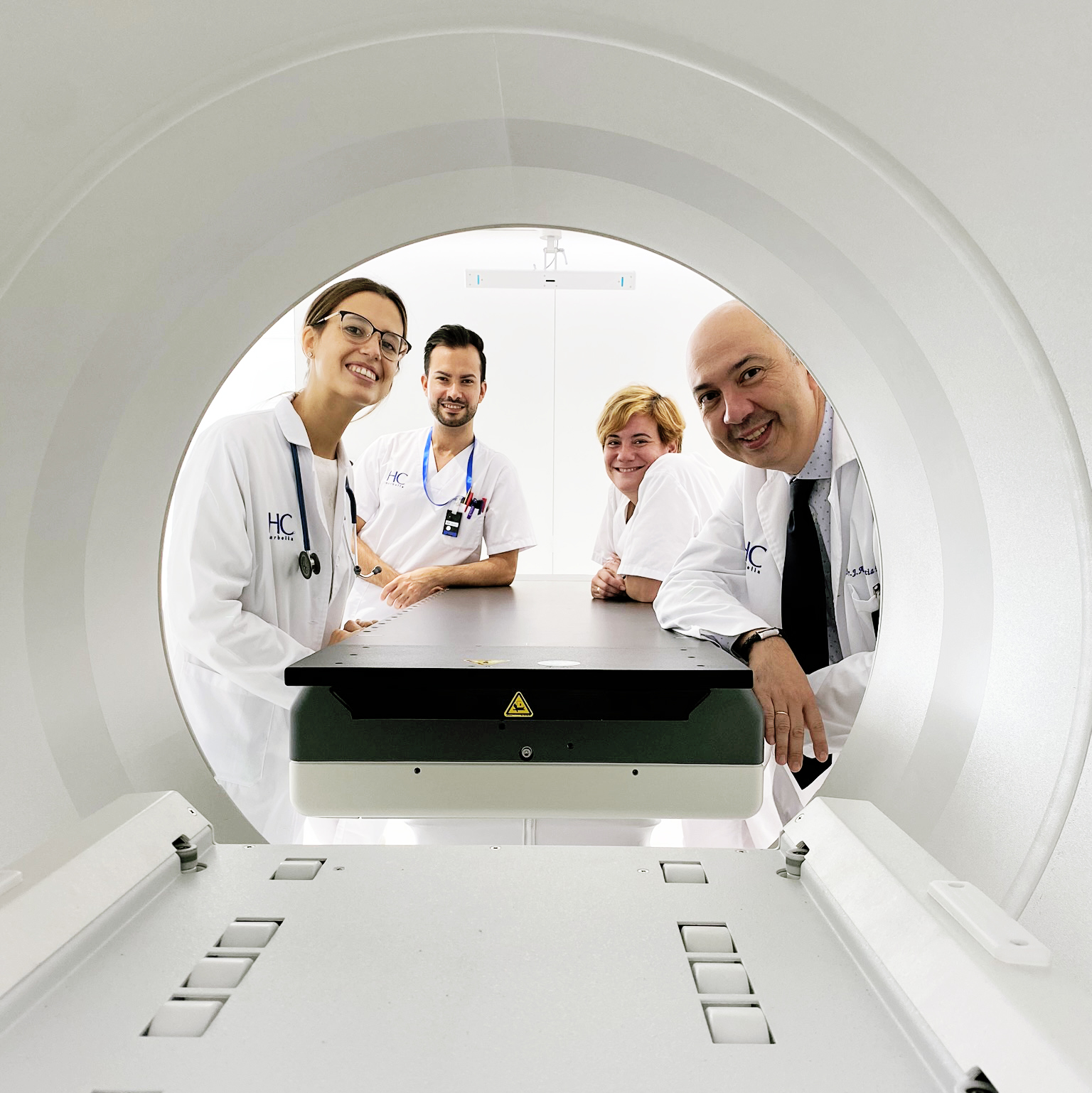 In Spain, prostate cancer is the most frequent tumor diagnosed in men according to the cancer figures for the previous year. In Europe, it is estimated that prostate cancer causes up to 7% of cancer deaths in men.
Localized prostate cancer is radically treated with local therapy, generally surgery and / or radiation therapy, while advanced / metastatic prostate cancer is treated with hormone therapy, chemotherapy, and / or targeted therapies, requiring radiation therapy in some cases to alleviate symptoms or improve. local control.
Radiation therapy is an essential treatment for the multidisciplinary management of this tumor.
This treatment has been gaining importance over the years as it presents excellent disease control figures, comparable to surgical treatment1, with the advantage of being a non-invasive treatment.
The prevalence of prostate cancer reaches almost 60% in men> 80 years. In this more fragile population of patients, the ideal is to be able to count on a treatment that avoids the patient having to undergo surgery with the risks that this may entail.
Radiation therapy is given with curative intent:
In patients with localized tumor, either low, intermediate or high risk.
In higher risk patients. Association with hormonal treatment is required for not only local control but also systemic control of the disease.
In patients who after surgery have micro-disease or certain risk factors. The trend now in some of these patients is to actively monitor the possible recurrence / relapse of the disease, and if it occurs, treat the patient with early rescue radiotherapy 2,3
Radiation therapy to alleviate the symptoms of the disease
In those patients in whom the disease is more advanced, radiotherapy can improve the symptoms derived from the disease, such as pain.
Prostate cancer tends to have a predilection for bones, which is why metastases are usually located at the level of the bones of the spine and pelvis. Radiotherapy achieves an improvement in pain of up to 70%  4.
When dissemination is limited, radical intention treatment can also be performed at the affected site / locations.
In summary, radiotherapy treatment is a fundamental part that can be offered in the different stages of the disease and always with a high level of evidence.
HC radiation therapy in prostate cancer:
Improve survival figures:
The treatment of prostate cancer with tomotherapy achieves excellent control of the disease, reaching 5-year relapse-free survival rates of up to 98.9% without associating severe acute toxicity 5.

In patients at higher risk (high or very high risk) after treatment with tomotherapy together with hormonal therapy, a relapse-free survival at 5 years is observed between 91-99%. Furthermore, tolerance to treatment was good, with 10% or less of the patients presenting long-term moderate-severe genitourinary or gastrointestinal side effects  6.
Radiotherapy that follows the tumor
The prostate moves up to 12-15mm due to changes in the volume of the bladder or rectum (the organs next to it). Other more conventional radiotherapy systems do not detect this movement, with the risk of not treating the entire area well or of having to widen margins and therefore increase the volume that will receive radiotherapy.
Our radiotherapy has a tracking system known as Synchrony, capable of following the movement of the tumor in real time during each radiation session.
This is achieved after the placement of fiducials inside the prostate, which the system is capable of tracking and thus administering the treatment with high precision.
This precision is ideal for those extreme hypofractionation treatments (SBRT) that manage to eliminate the disease with less treatment sessions7,8.
Reference:

Hamdy F.C, Donovan J.L, Lane J.A, et al. 10-Year Outcomes after Monitoring, Surgery, or Radiotherapy for Localized Prostate Cancer. N Engl J Med. 2016 Oct 13;375(15):1415-1424.
Parker C.c, Clarke N.W, Cook A.D, et al.Timing of Radiotherapy after Radical Prostatectomy (RADICALS-RT): a randomized, controlled phase 3 trial. Lancet 2020.
Kneebone a, Fraser-Browne C, Duchesne G, et al. Adjuvant radiotherapy versus early salvage radiotherapy following radical prostatectomy (TROG 08.03/ANZUP RAVES): a randomised, controlled, phase 3, non-inferiority trial. Lancet Oncol 2020; 21: 1331-40.
Spencer K, Parrish R, Barton R, et al. Palliative Radiotherapy. BMJ 2018;360:k821
Takakysagi Y, Kawamura H, Okamoto M. Long-term outcome of hypofractionated intensity-modulated radiotherapy using TomoTherapy for localized prostate cancer: A retrospective study. PLoS One. 2019 Feb 26;14(2):e 0211370.
Tomita N, Soga N, Hayashi N, et al. High-dose radiotherapy with helical tomotherapy and long-term androgen deprivation therapy for prostate cancer: 5-year outcomes. J Cancer Res Clin Oncol. 2016 Jul;142(7):1609-19.
Meier, R., Beckman, A., Henning, G., Mohideen, N., Woodhouse, S. A., Cotrutz, C. & Kaplan, I. D. (2016). Five-Year Outcomes From a Multicenter Trial of Stereotactic Body Radiation Therapy for Low- and Intermediate-Risk Prostate Cancer. Int J Radiat Oncol Biol Phys, 96(2), S33-S34.
Kishan, A. U., Katz, A. J., Mantz, C., Chu, F.-I., Appelbaum, L., Loblaw, A., Cheung, P., Kaplan, I. D., Fuller, D. B., Pham, H. T., Meier, R., Buyyounouski, M. K., Shaverdian, N., Dang, A., Yuan, Y., Bagshaw, H., Prionas, N., Kupelian, P., Steinberg, M. L. & King, C. R. (2018). Long-term outcomes of stereotactic body radiotherapy for low- and intermediate-risk prostate adenocarcinoma: A multi-institutional consortium study. Journal of Clinical Oncology, 36(6_suppl), 84-84.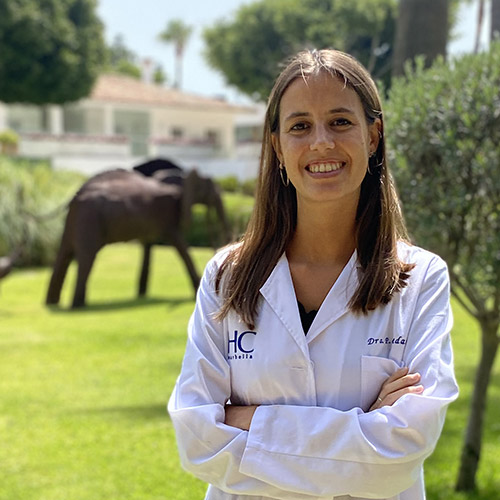 Dr. Paula Sedano Ferreras
Radiotherapy doctor