HC philosophy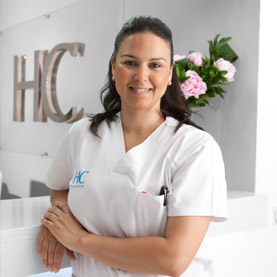 The patient is the centre of our attention.
Excellence and medical experience
HC is supported by an exacting medical team, professional pioneers in their techniques and demanding with their results, selected from among the most prestigious national and international doctors to be part of a prestigious multidisciplinary team.
Patient service and care
Our patients are our guests. Our purpose is the people we treat. The entire team is focused on patient service and care, guaranteeing their comfort and ensuring their stay is unique, to the highest standards of quality and well-being.
Privacy and exclusivity
We guarantee that patients undergoing surgery or treatment enjoy total privacy throughout their stay and recovery. A unique environment in which all the details are taken care of – an incomparable place to regain your health and quality of life.