I was admitted to the HC hospital as an emergency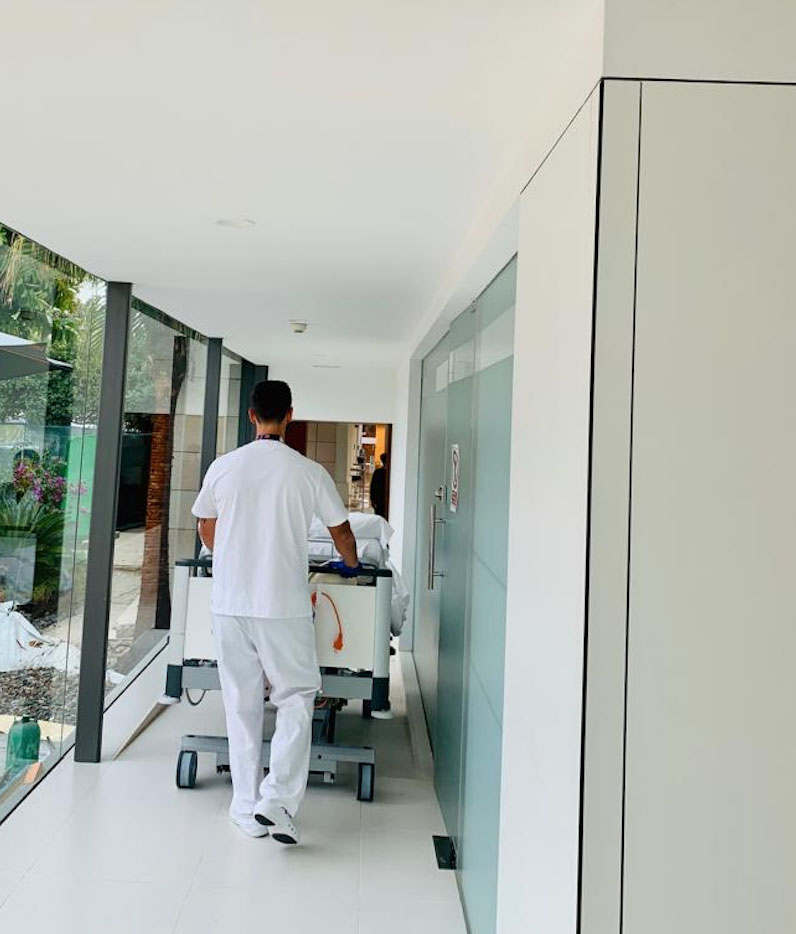 Thank you HC Marbella hospital.
Due to the erroneous diagnosis in two different hospitals in Marbella, I was admitted to the HC hospital as an emergency and the next day I had urgent surgery.
The complicated surgery (they were two different procedures performed in one) has been performed successfully thanks to the fantastic team together with Dr. Chamorro, and all this on a Sunday!
Postoperative care has also been excellent, both medical and from the nursing team. His personal dedication has convinced me to carry out the Chemotherapy treatment after surgery also in this clinic.
Here I was also struck by the extraordinary competence and friendliness compared to the healthcare system in Germany. The patient here is truly the most important. Dr. Cortés and Dr. Martin have proposed to me after an exhaustive conversation an adequate chemotherapy for my weakened state of health.
During the treatment I have been treated in an extremely cordial and good way by the nurse Alba. Also, I have been able to wear the hat called Dignicap, which has prevented hair loss although it is a bit tiring.
Ursula Emmerich Testimony
Oncology patient
Read other testimonies