HC Marbella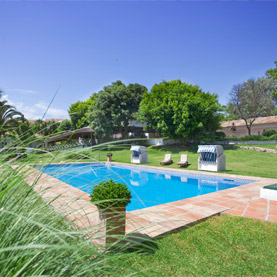 Situated at the heart of the Costa del Sol, HC Marbella is an exclusive private hospital of great prestige, with more than 15 years experience delivering high quality medical care.
Its setting and facilities lie just 200m from the sea, creating a feeling of peace and well-being; where you will encounter comfort and luxury in our 16 exclusive rooms, 11 consulting rooms perfectly  equipped for treatment, a surgery unit with the latest technology, an oncological outpatient facility, 3 individual examination rooms for outpatients, a physiotherapy centre, an exclusive reception area and gardens for the comfort and privacy of our patients.
Our Diagnostic Imaging Center is the best equipped private center in Andalusia, with 3 Tesla MRI, Breast Tomosynthesis, CT 64 × 2 slices, PET-CT, various Ultrasound and X-Rays.
Our concept of medical service focuses on achieving the complete well-being of the patient, for which we offer the most innovative and pioneering techniques, the very highest quality of care and medical experience.